MHFD responds to fire on E 10th N
Monday, September 14, 2020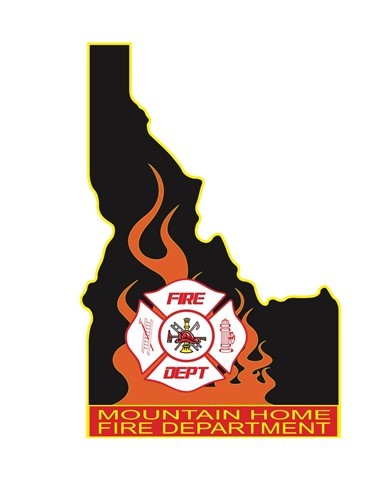 MOUNTAIN HOME, Idaho, (Sept. 14, 2020) – Mountain Home Fire Department received a call about a tree on fire at 1220 E. 10th North on Sept. 13 at 8:36 p.m.  Firefighters responded with two brush trucks, two structure engines and a tender truck within minutes. The fire was burning in the back yard of the residence and spread quickly through an area tightly packed with trailers, debris and sheds containing propane, acetylene tanks and ammunition, some of which exploded due to the fire. MHFD firefighters reported the fire as contained to Elmore County Dispatch at 10:29 p.m. The residence was untouched by the fire and there were no injuries to residents or firefighters.
The cause of the fire is under investigation. Fire Chief Mark Moore said the department has requested assistance with the investigation from the Idaho State Fire Marshal's office. 
Mountain Home Fire Department reminds citizens to comply with requests from first responders in all emergency situations for everyone's safety.
No further information is available at this time.
###