Mountain Home and Commerce Community Grants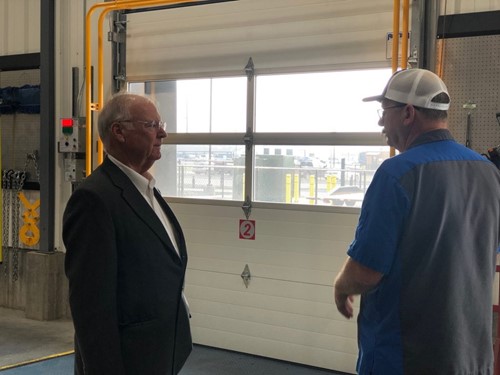 Idaho Commerce - Last week, the Idaho Commerce team visited Mountain Home to see how grants awarded by Commerce have impacted the city.
Mountain Home has been the recipient of Idaho Commerce grants such as Community Development Block Grants, the Idaho Broadband Grant Program, Idaho Gem Grants and more.
From these awards, the local senior center kitchen has seen improvements, Richard Aguirre Park, Legacy Park and Stone Tree Park now offer residents access to free wi-fi, local business In the Ditch, was provided improved internet access and more.
Future projects for the city include building a new fiber hut and providing more parks with free wi-fi access.
Learn more about our community grant programs here: